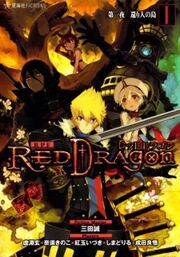 The novel that Chaos Dragon: Sekiryuu Seneki is based upon, this is basis though. Therefore there are part that differ drastically in comparison, currently there is another Light Novel in produced under the same name as the anime, which is going to be based of the anime adaption, allowing a more in-depth version of it to be created and unraveled.
Ad blocker interference detected!
Wikia is a free-to-use site that makes money from advertising. We have a modified experience for viewers using ad blockers

Wikia is not accessible if you've made further modifications. Remove the custom ad blocker rule(s) and the page will load as expected.